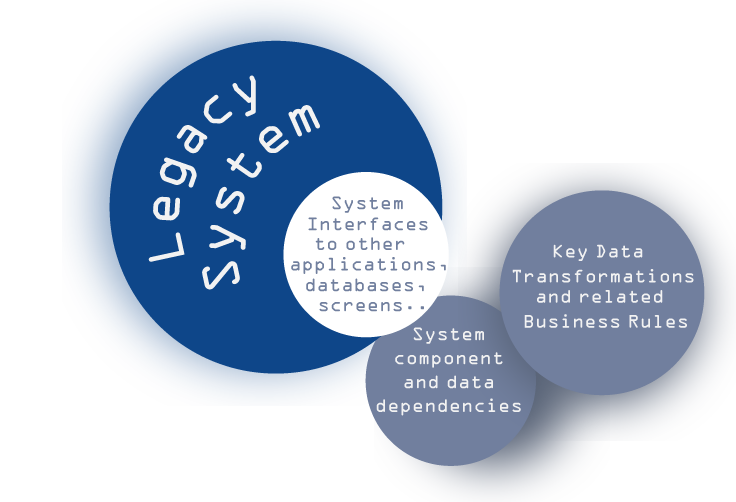 CM First's Legacy System Assessments provides customers with many more "facts" about the system to make  informed modernization decisions.  CM evolveIT's  automated code analysis and documentation tools allow key stakeholders the ability to understand and visualize the connections between business and IT system processes.
Modernization Planning
Whether your modernization plan is to replace a legacy system with a package, rewrite it in a modern technology, migrate it to a lower cost platform or extend existing applications with web services, CM evolveIT will provide you a complete and accurate understanding of your legacy environment to reduce the overall cost and risk of your modernization project.
CM First System Assessment Provides
Better Information for Accurately Planning and Scoping Modernization projects
Executive summary of technical risks & recommendations based on artifacts gathered from the code
System partitioning by business function for phased approach to modernization
Accurate system metrics: size & complexity
Documentation of Existing System Requirements for Gap Analysis, New System  Design or Business Process Change
Component / subsystem level relationship diagrams
Job flow diagrams with data input/output
Accurate documentation of legacy system "business logic"
Accurate Impact Analysis for Decommissioning
Interface map
Data field CRUD report
Key business data transformations and related governing logic
____________________________________________________________________________________________________________________________________________________________________________________
System Assessments for Modernization Planning is a Service Available from CM First
Solutions | Business Rules Extraction | Legacy Decommissioning | Impact Analysis | Application Maintenance | Dead Obsolete Code